Desierto De Atacama Y Salar De Uyuni
For 3 years, we started with the dream of knowing the world
and transforming it through art! 🎨
Our planet is a completely majestic,
unique work of art,
full of color, textures, smells and shapes!!!
And discovering it is one of the most wonderful
gifts and
experiences we can have 🌎 Viajar AFondo is our ally and
accomplice to make what we want to achieve come true! 🙌🏻
Atacama Desert and the Uyuni Salt Flats are our second destination of this
dream called ExplorART in the 5 continents (the first one was Africa)
both places so magical, so unique and authentic!
Each one shines with its own light! ✨💫
We started this trip with San Pedro de Atacama - Chile,

a beautiful town where we had the gift of knowing
Chilean crafts, its landscape and food ☀️🌎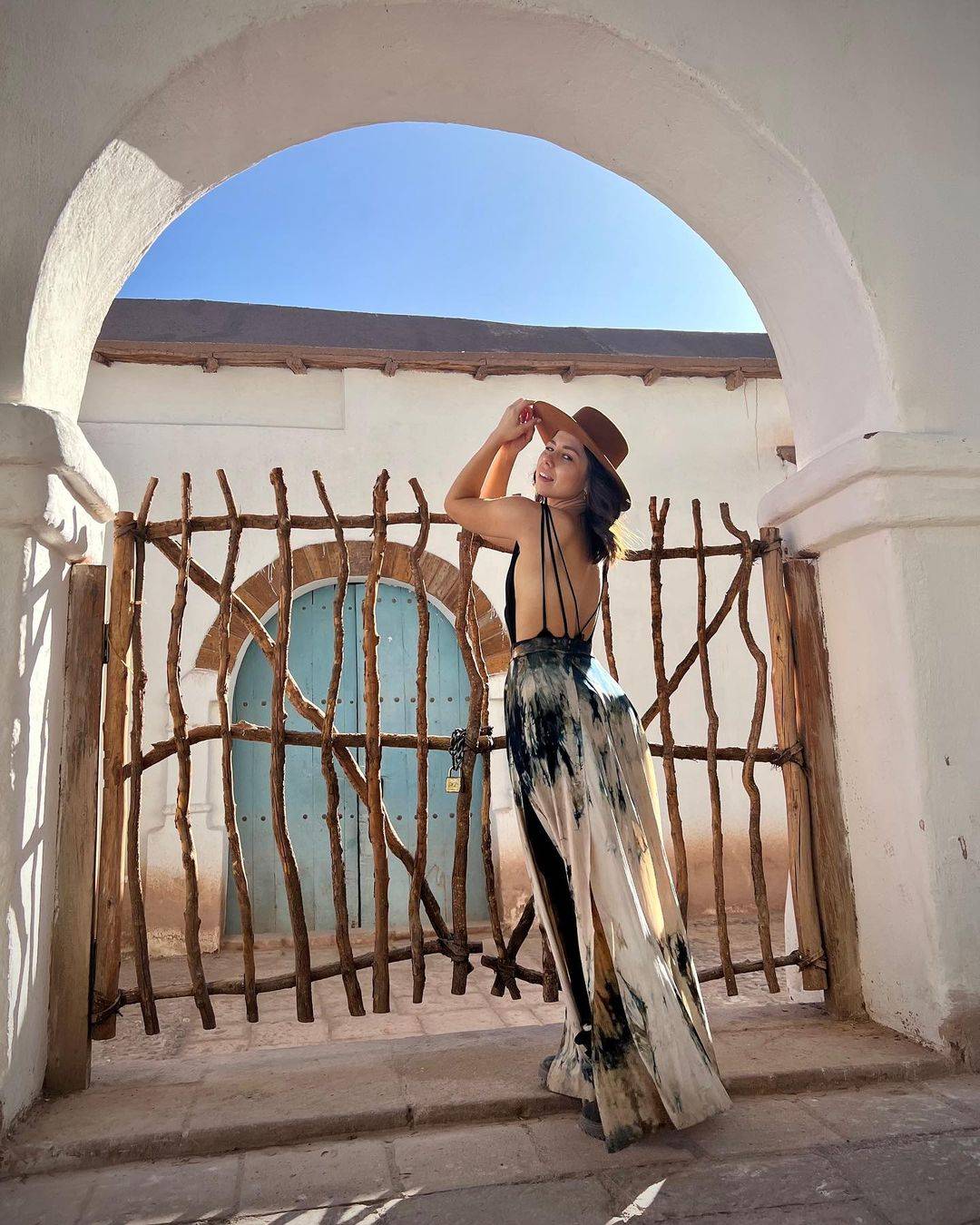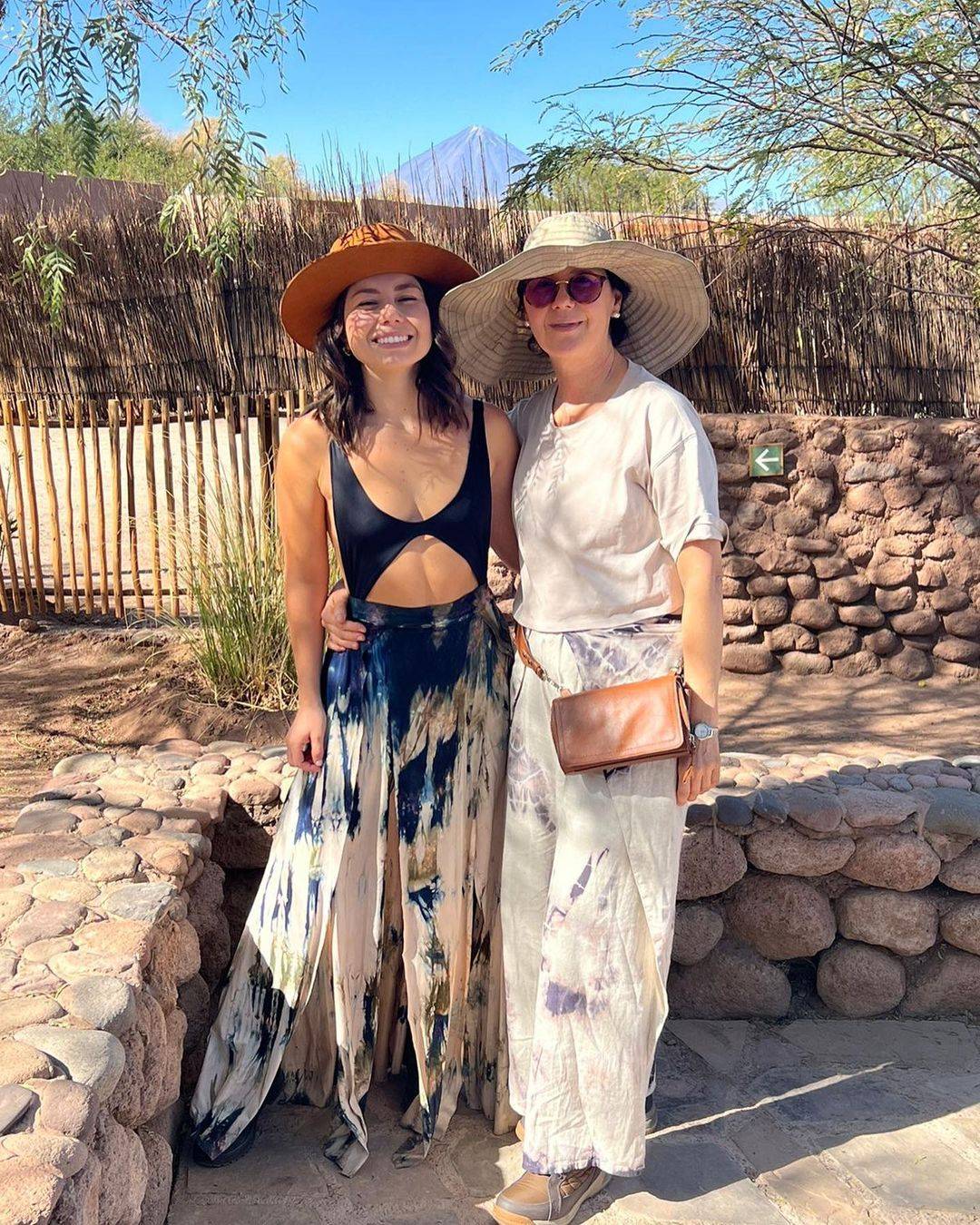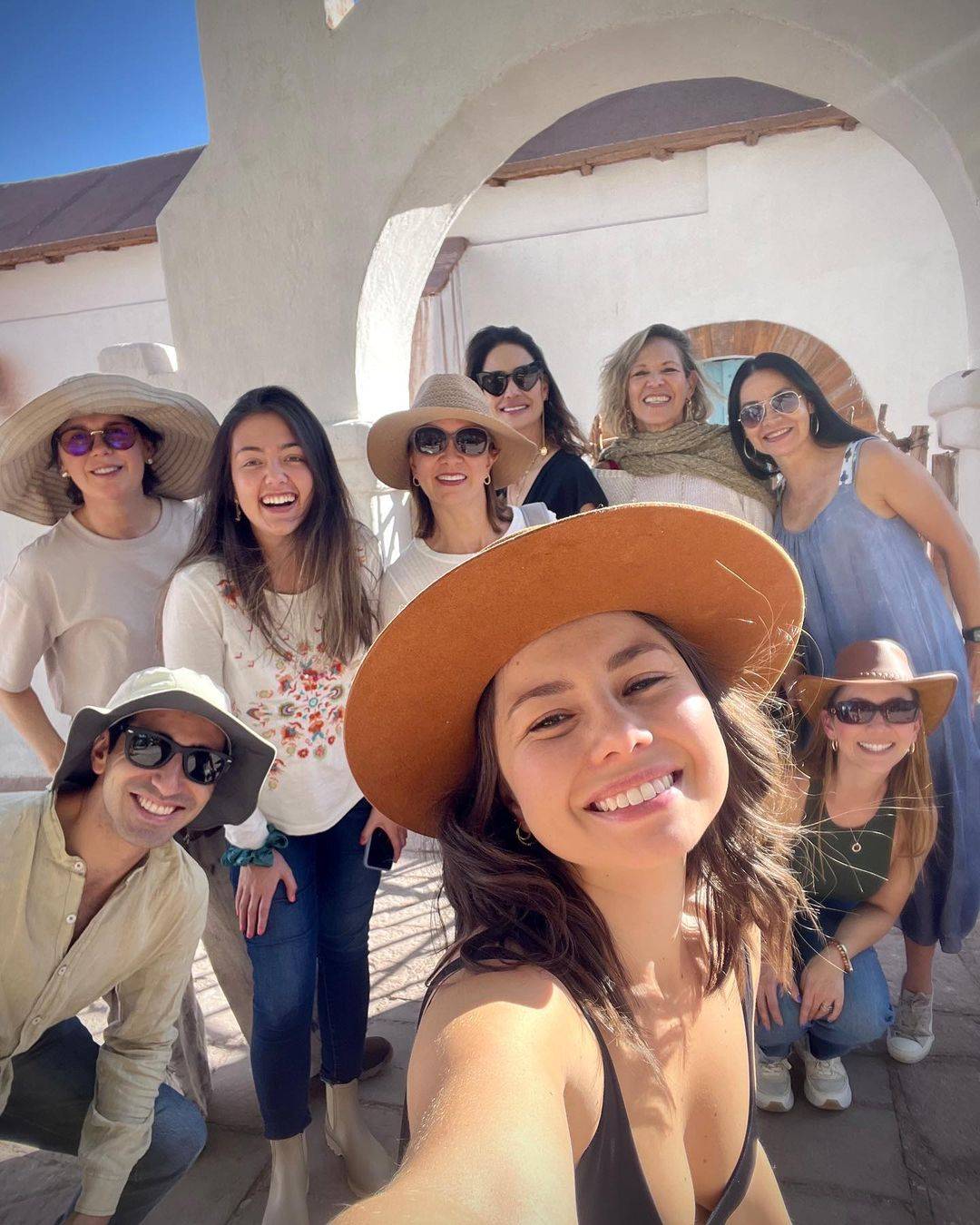 (we dreamed of this place)
The world is inspiration for us, we dreamed of visiting
the lagoons of the Atacama Desert, as these were
the inspiration to create our new collection! 🤩🤩🤩
it's so exciting, nature will always exceed our expectations 😍
The Atacama Desert has many incredible places to visit,
each place we visited left us speechless, we were filling our
lives with so much special energy that was felt at every moment...

This place is called Valle de La Luna, today it is a reserve,
previously it was a mine where they extracted salt...
this literally seemed like what they have shown us from Mars...
high dunes that moved to the sound of the wind,
rocky textures with gray tones, white and silver!
Too much beauty around us ❤️🙌🏻
We stayed 3 nights in Chile and then
we crossed overland to Bolivia…
can you believe that we were the first to enter this
country through the land border after the pandemic?
😵 we were a little nervous, the day we were going
to cross the border was the day they opened it...
Well, we crossed it and entered through a
Natural Reserve called Eduardo Abaroa Reserve,
my eyes did not want to blink for a second so as not to
miss anything, I sighed every moment, we found several
lagoons, all different, all with their own light and energy,
created by mother nature herself and I thought…
please teach us, show us how to create so much beauty,
teach us about generosity because you are that…
Please enter this post and see the spectacle of the place,
I would undoubtedly return a thousand times more...
***the weather is cold, quite a lot,
we were between 2 and 12 degrees,
obviously in this place I dreamed of beautiful
photos wearing art that seemed painted in each place,
I did my best, the mind is always stronger 💪🏻💪🏻💪 🏻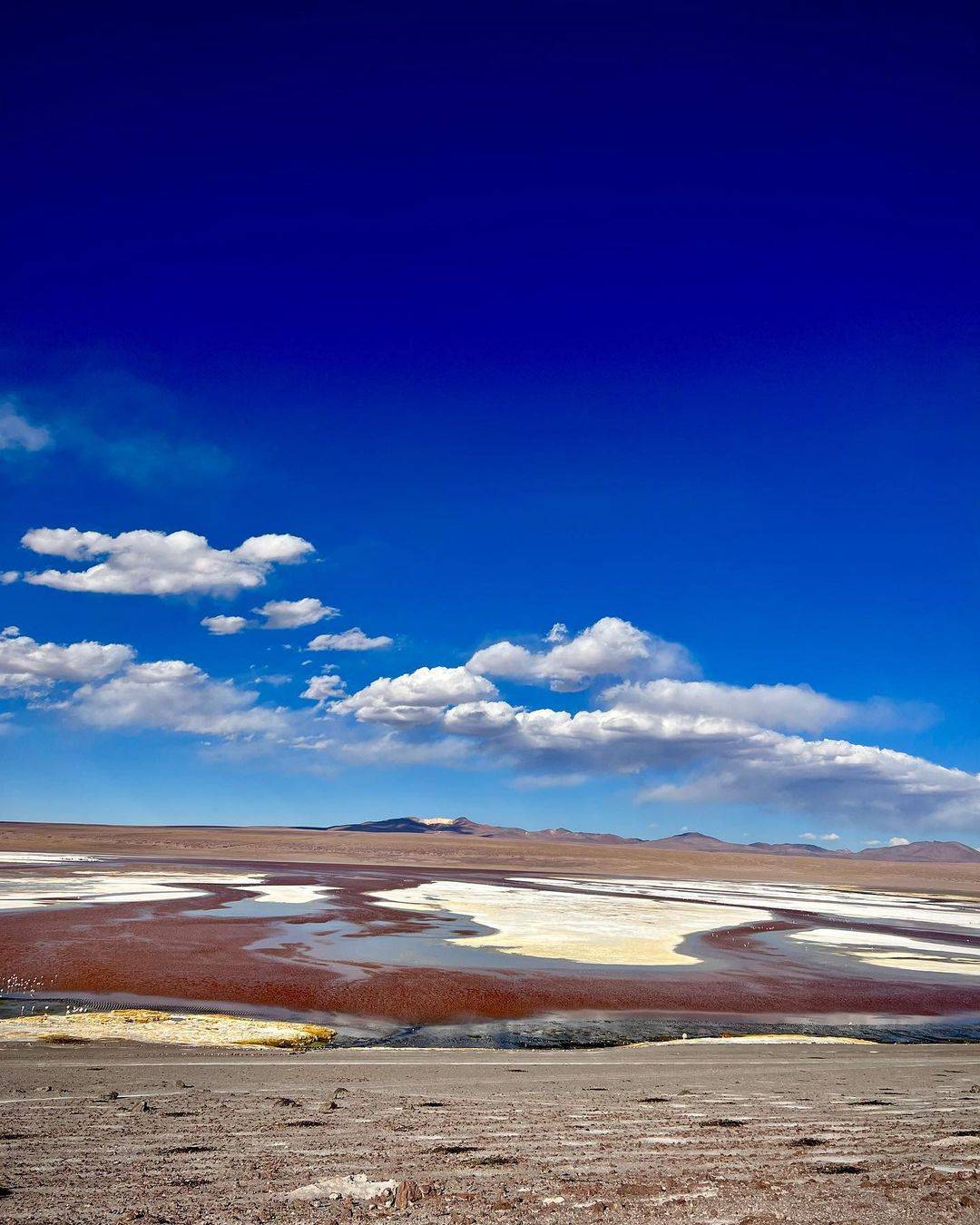 And after touring the reserve, finding so much inspiration,

as if it weren't already enough, we arrived at the destination
that motivated us to choose this trip...
this dream... this destination... ✨❤️🙌🏻 The Salar de Uyuni...
is the largest salt desert of the world, and it has dry
season and rainy season, the best month to go is April and May
because you have the opportunity to see both seasons….
It seemed incredible to me to arrive at this place,
I put it on my map of dreams for approximately 4 years,
its sunsets have been an inspiration to dye them
on our clothes and finally I was there...
at 3 degrees and with a brightness in the
beating heart strong and came out of my eyes! 🙌🏻
Please watch this full carousel 👇🏻
A sunset that changed its colors, a mirror of water that

reflected hope, illusion, love, generosity and dreams...
there came a time when I felt that my heart was going
to explode, tears began to flow,
the emotion did not it fit in the body…
I just thought and felt…
THANK YOU THANK YOU LIFE FOR ALLOWING US TO BE HERE,
THANK YOU FOR SO MUCH GENEROSITY ❤️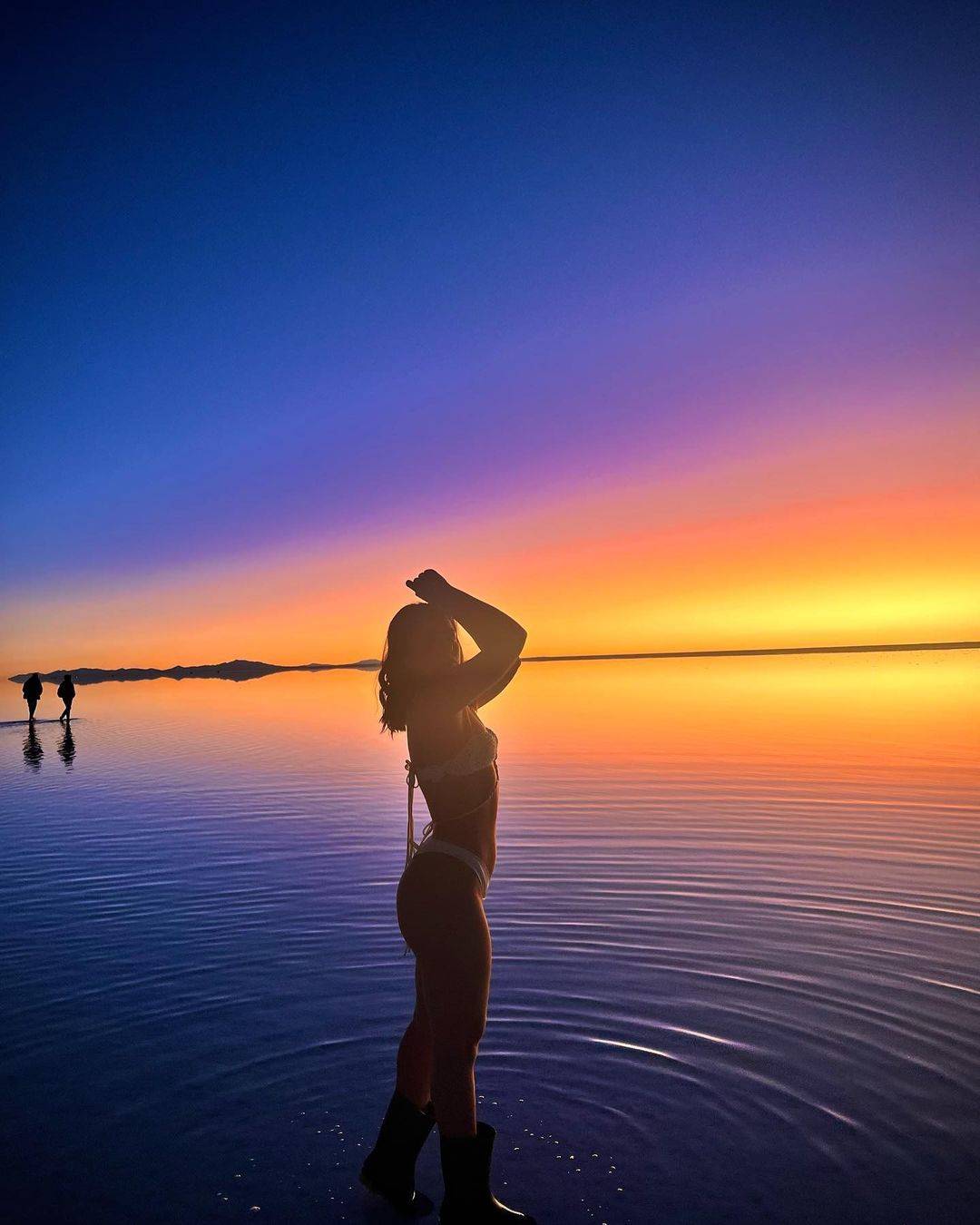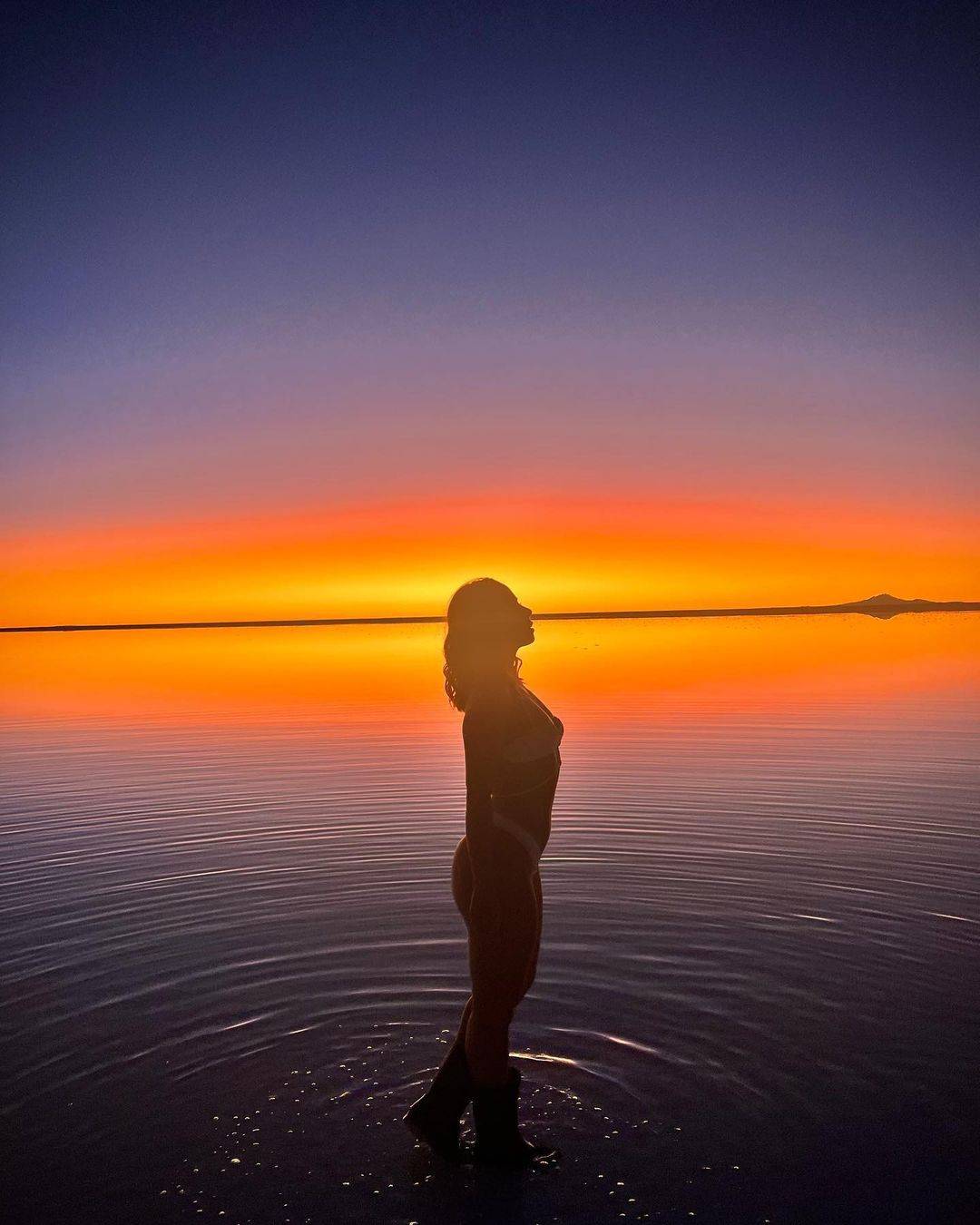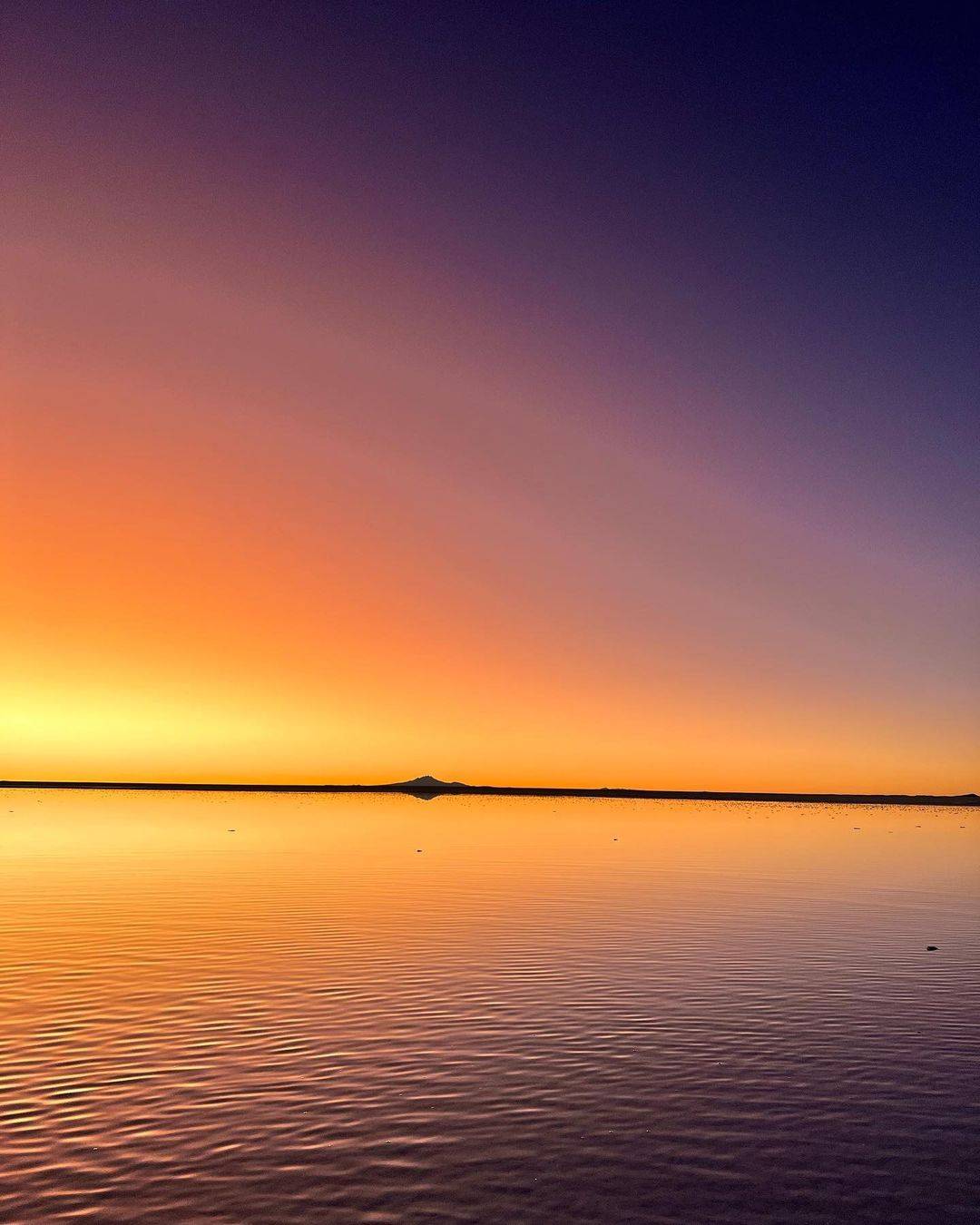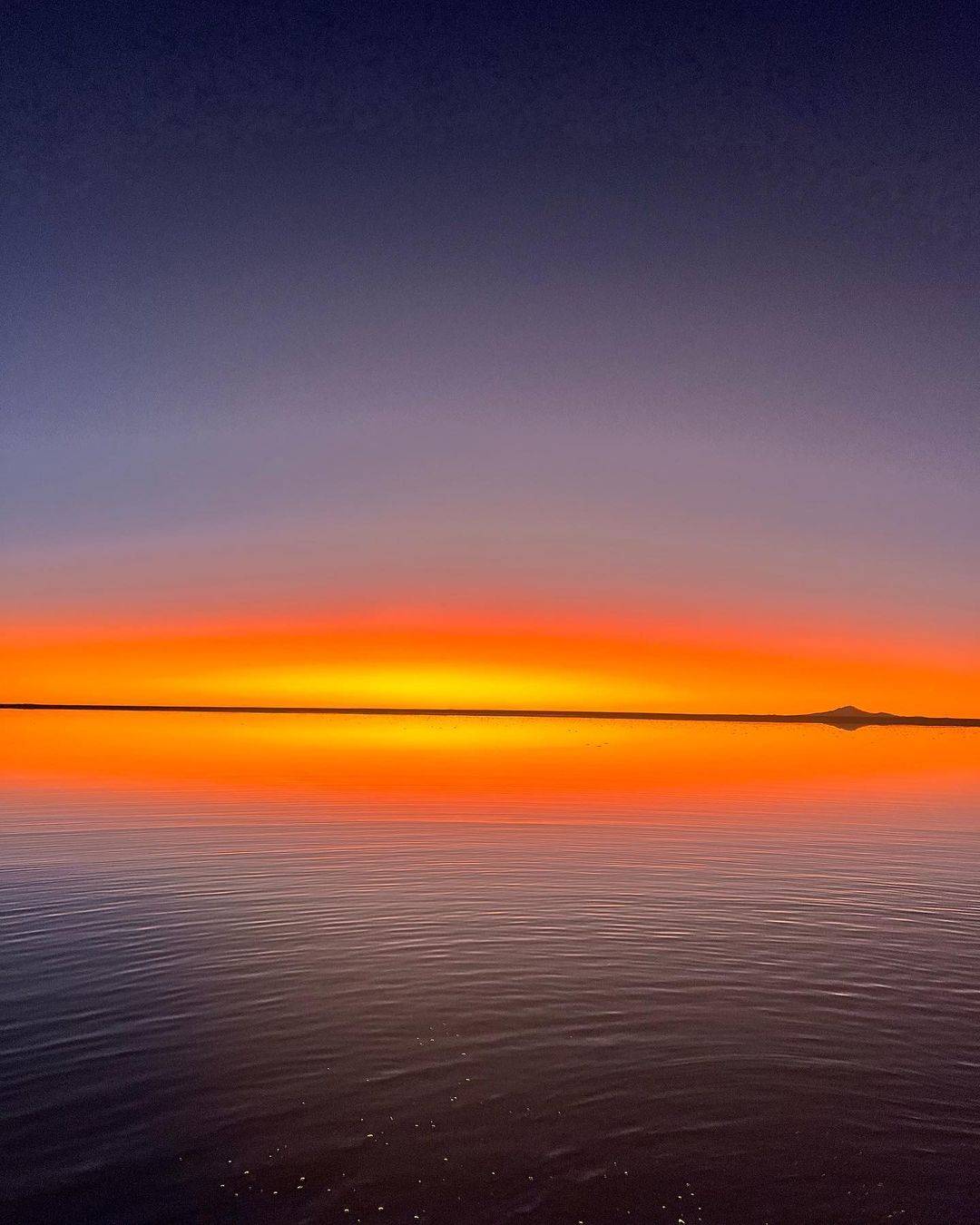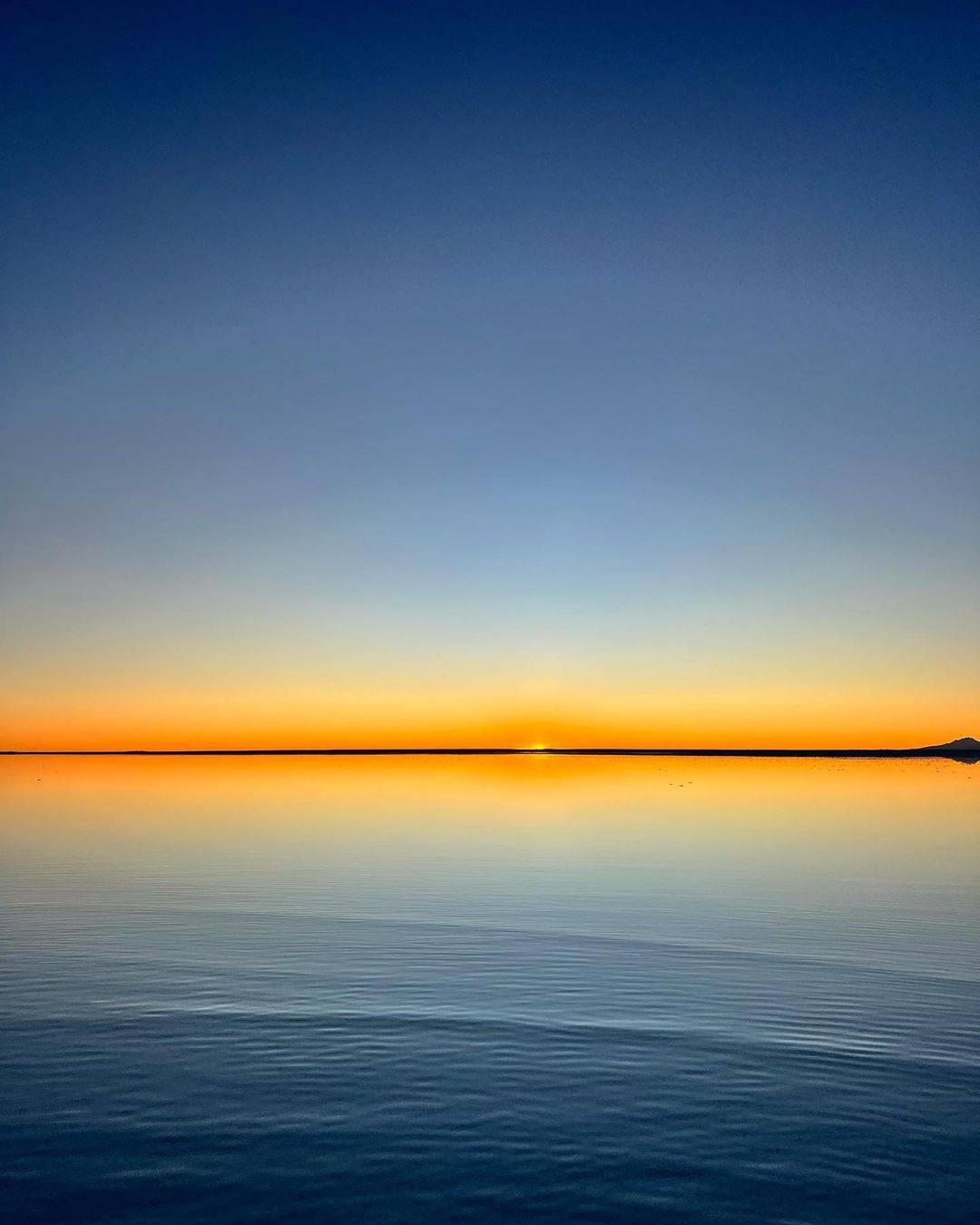 Travel with purpose and meaning… 🎨💫
I am convinced that we are all here for a reason,

little by little as we walk this journey,
life is showing us why and why we are here...
I asked myself that since I was a child...
and in the midst of my concerns I have been discovering
that when we connect with what we came to do,
with the purpose life shines brighter,
with more energy... ⭐️🌼
We arrived at this place from which we had
received so much, how not to leave here a seed
sown that can paint a better world?
This was the plan with 80 children from the Uyuni school 👇🏻
And I have to tell you, what talent is there 😍🎨🤩
The Salar de Uyuni is one of the best places to see the Milky Way…

I had never seen it and when you are lying down looking at an
infinitely starry sky you can ask so many questions…
it is such a special introspection…
we are not alone, we are tiny but powerful in this universe,
we are beings that shine as bright as a star... 💫

I deeply long for that light that is inside you to be discovered
by connecting with your heart, that it will take you as high as
the stars in these photos, that through it you will be able to connect,
impact and build many worlds, because each being is a world. 🙌🏻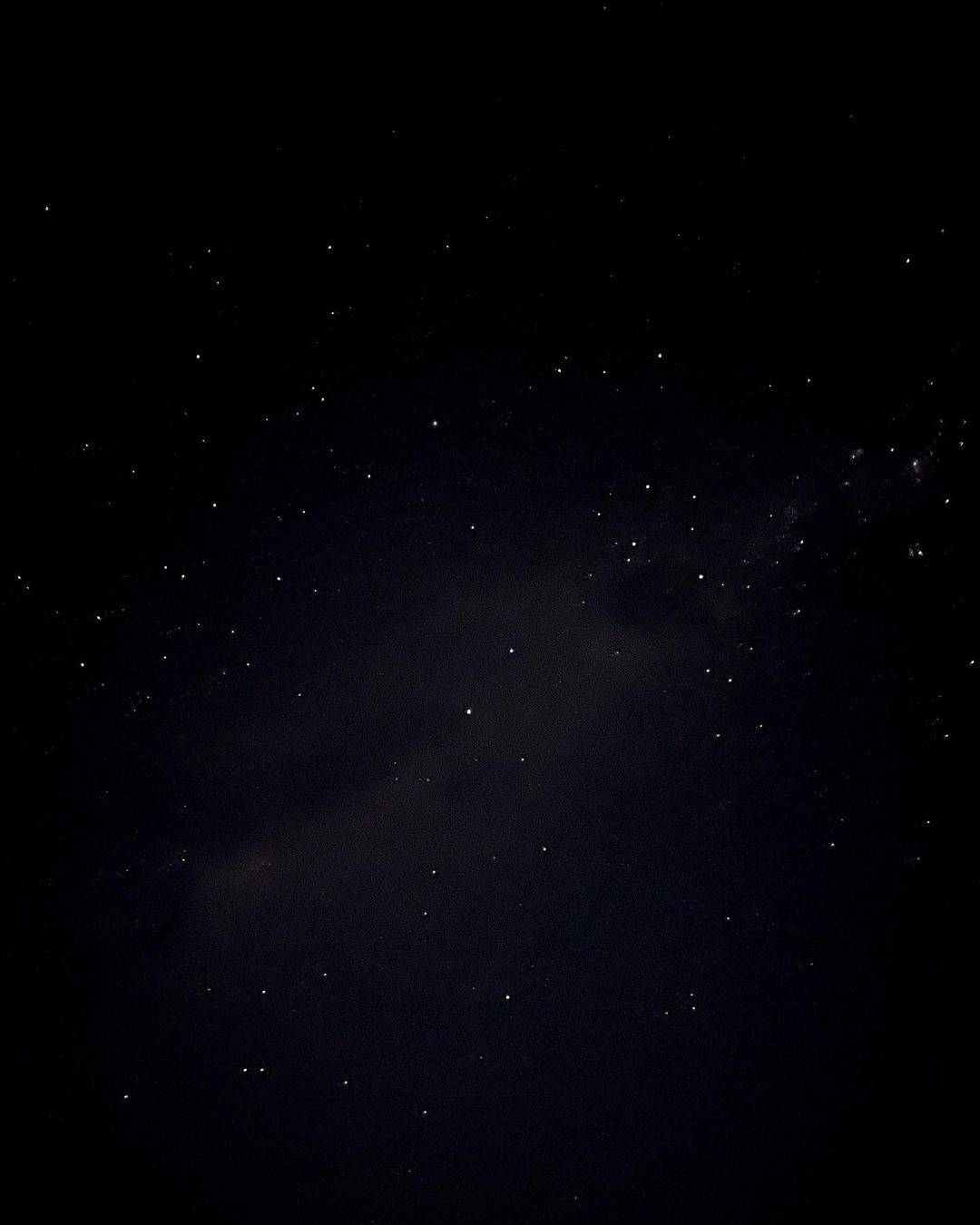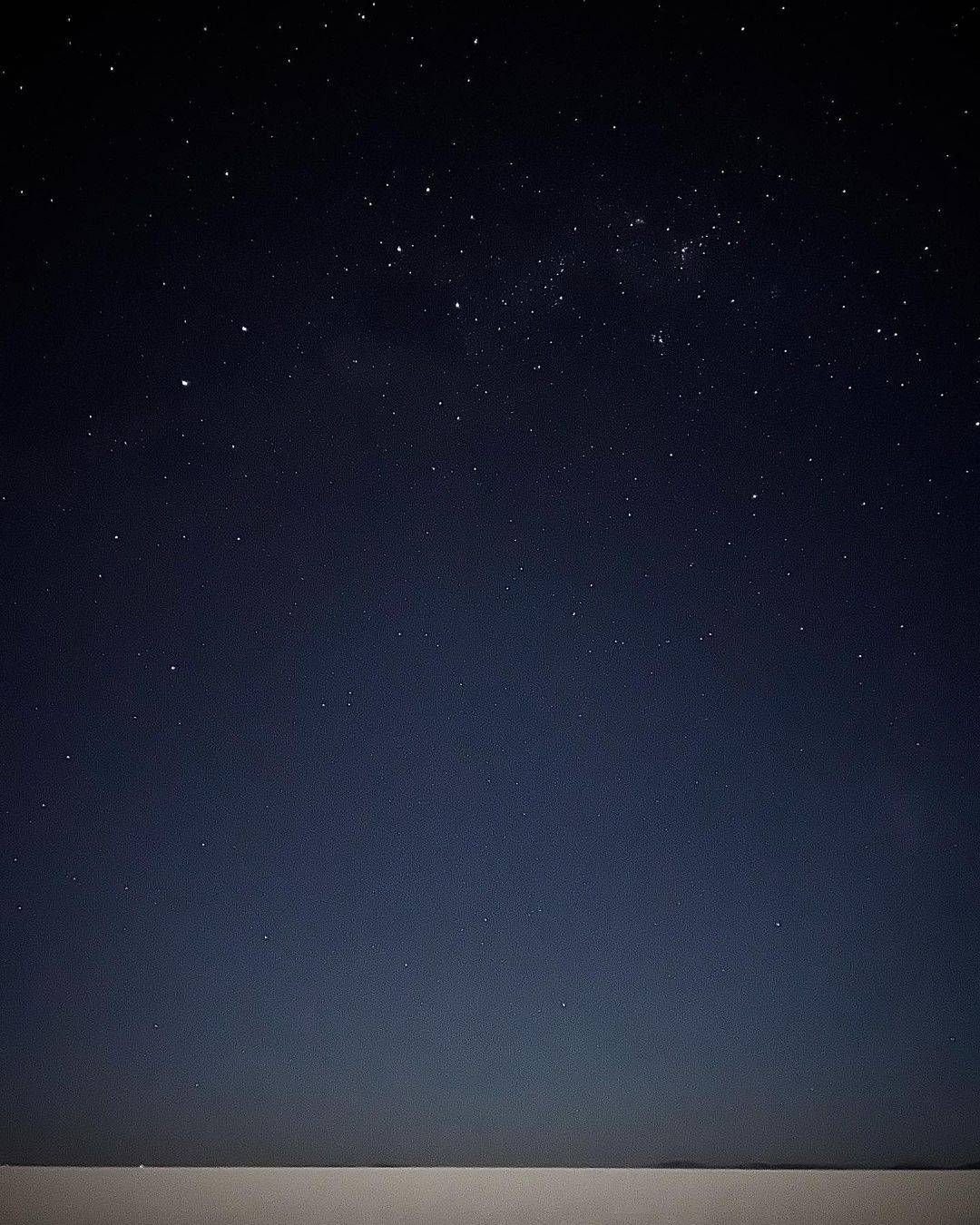 Walking this journey with this wonderful being who gave me life
has been the most beautiful experience, David
(el Churro, as I call him on my personal social network @nbotero_)
is hardly ever seen here, but he always is…
His heart also beats for you Art Collectors, his heart also
beats with infinite desire to transform the world through art 🎨❤️😍
Thanks to my love, my partner, my partner for trusting and believing ❤️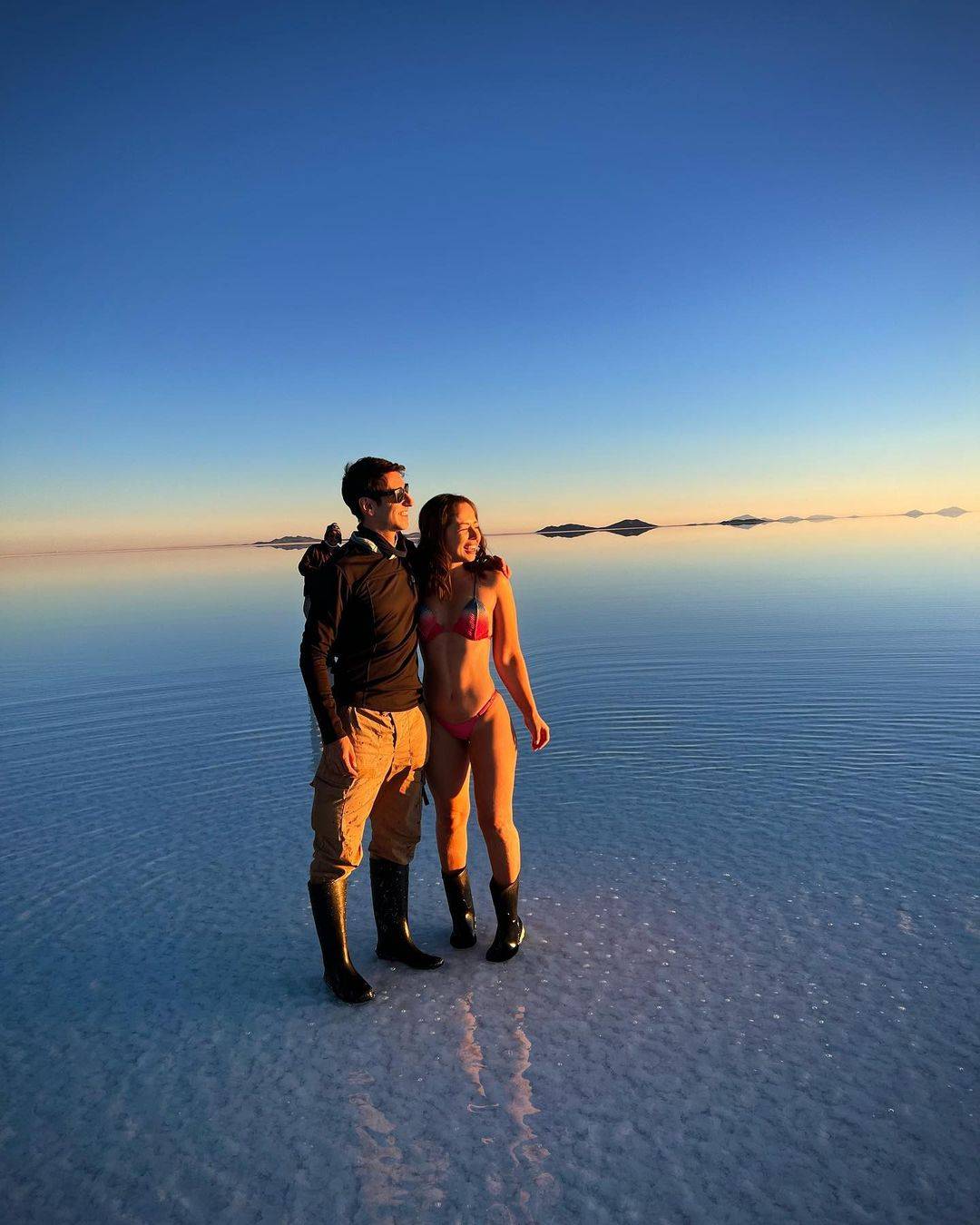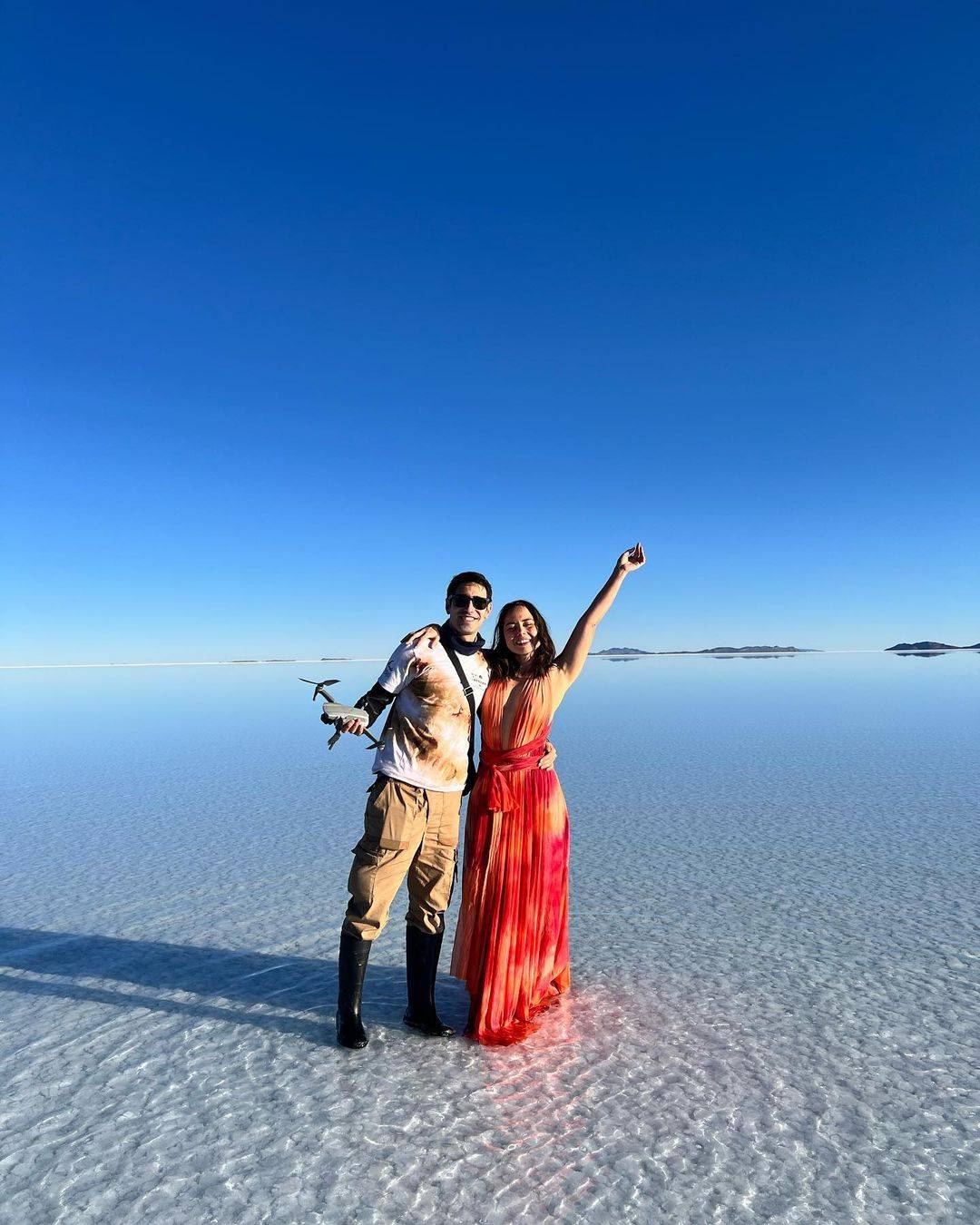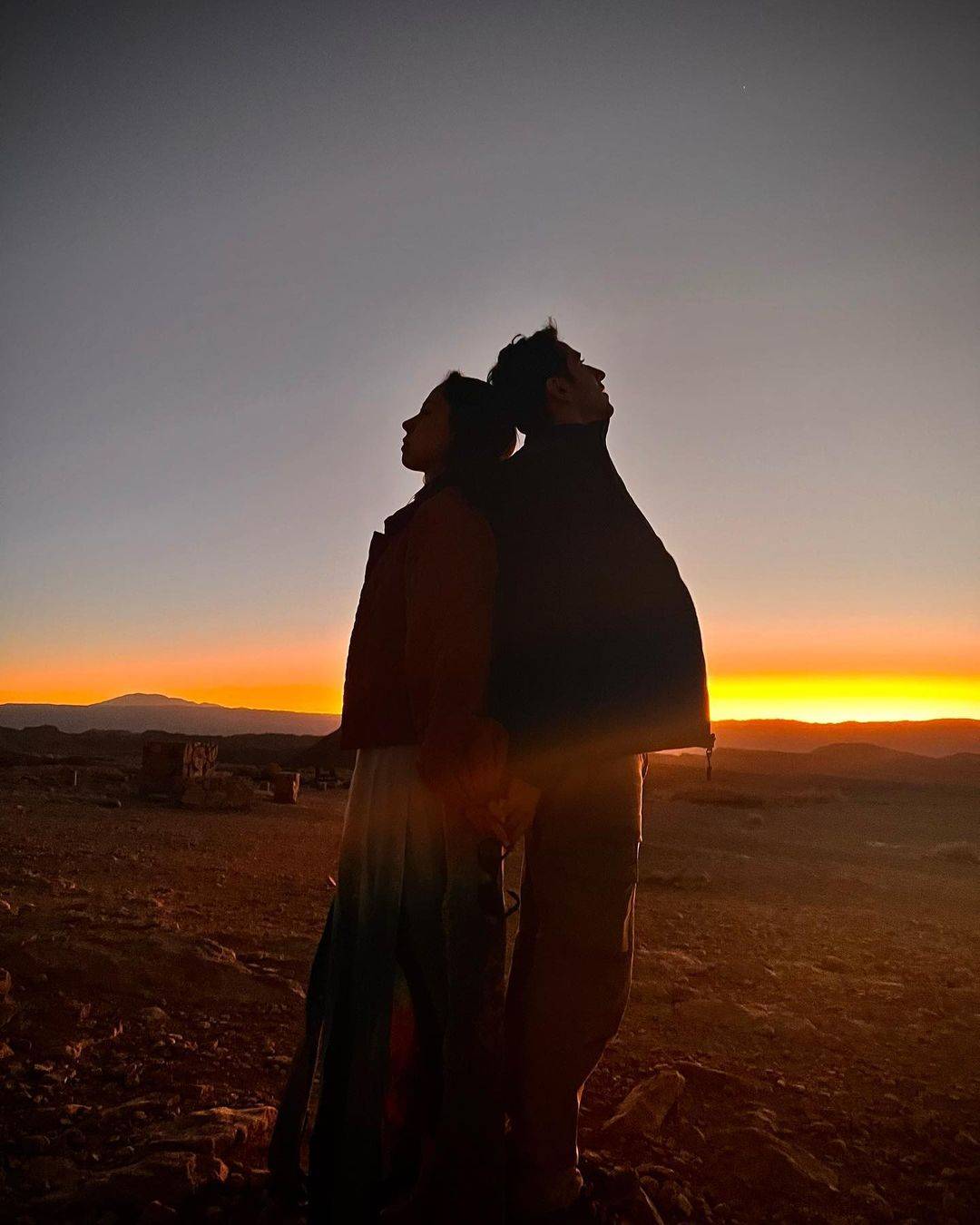 And among so much beauty, so much beauty,

so much that we discover and so much inspiration
there is something that is much better!!!
The wonderful people with whom we travel,
yes, you are Art Collectors, you are part of this dream,
these trips are created for you, here we have the
great opportunity to connect because of
those infinite things we have in common!
Thanks to these beautiful Collectors who were measured
to dream with us, to discover the world with art,
to see in each color a light that connects with the heart!
Here began a relationship that remains forever ❤️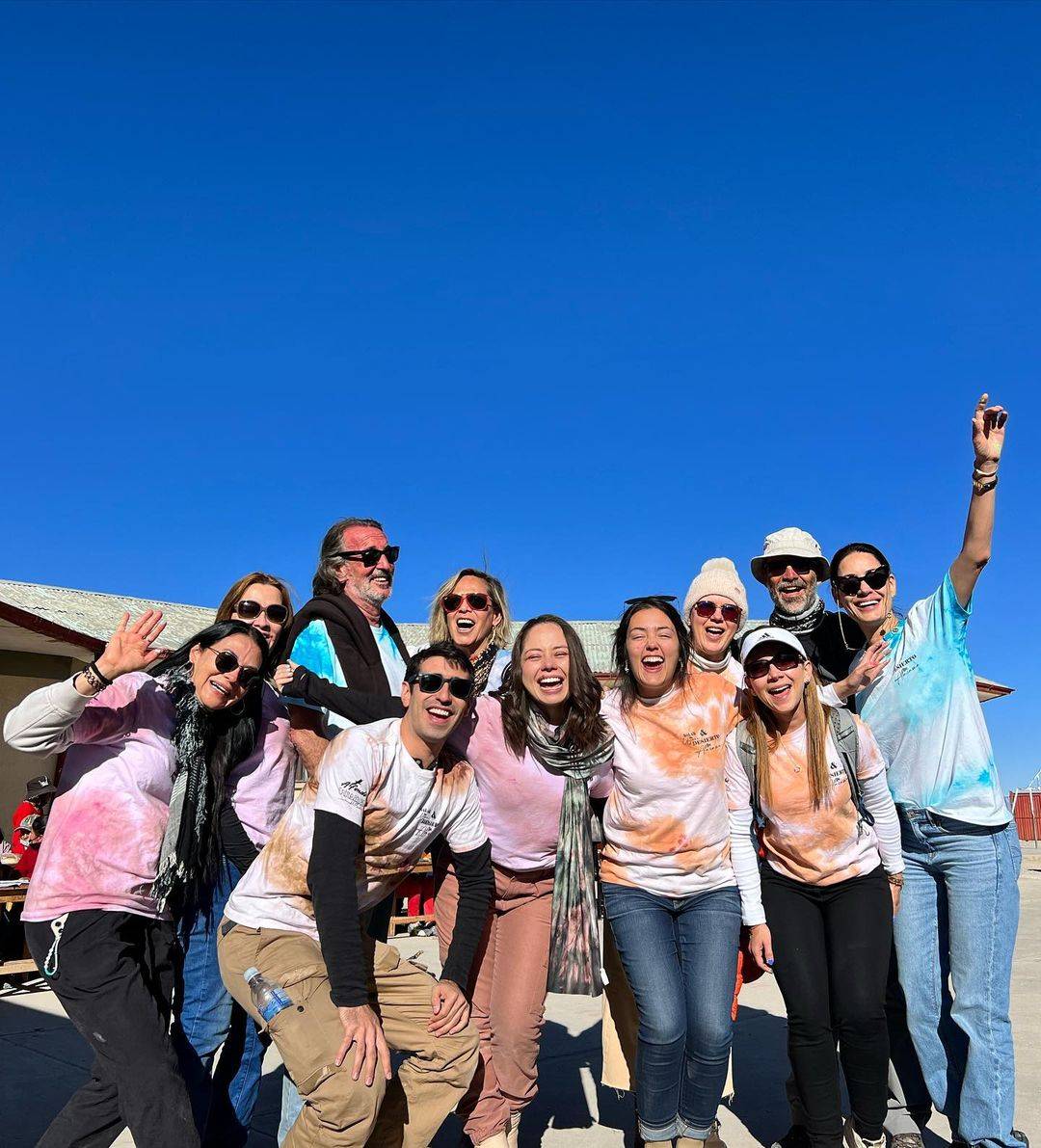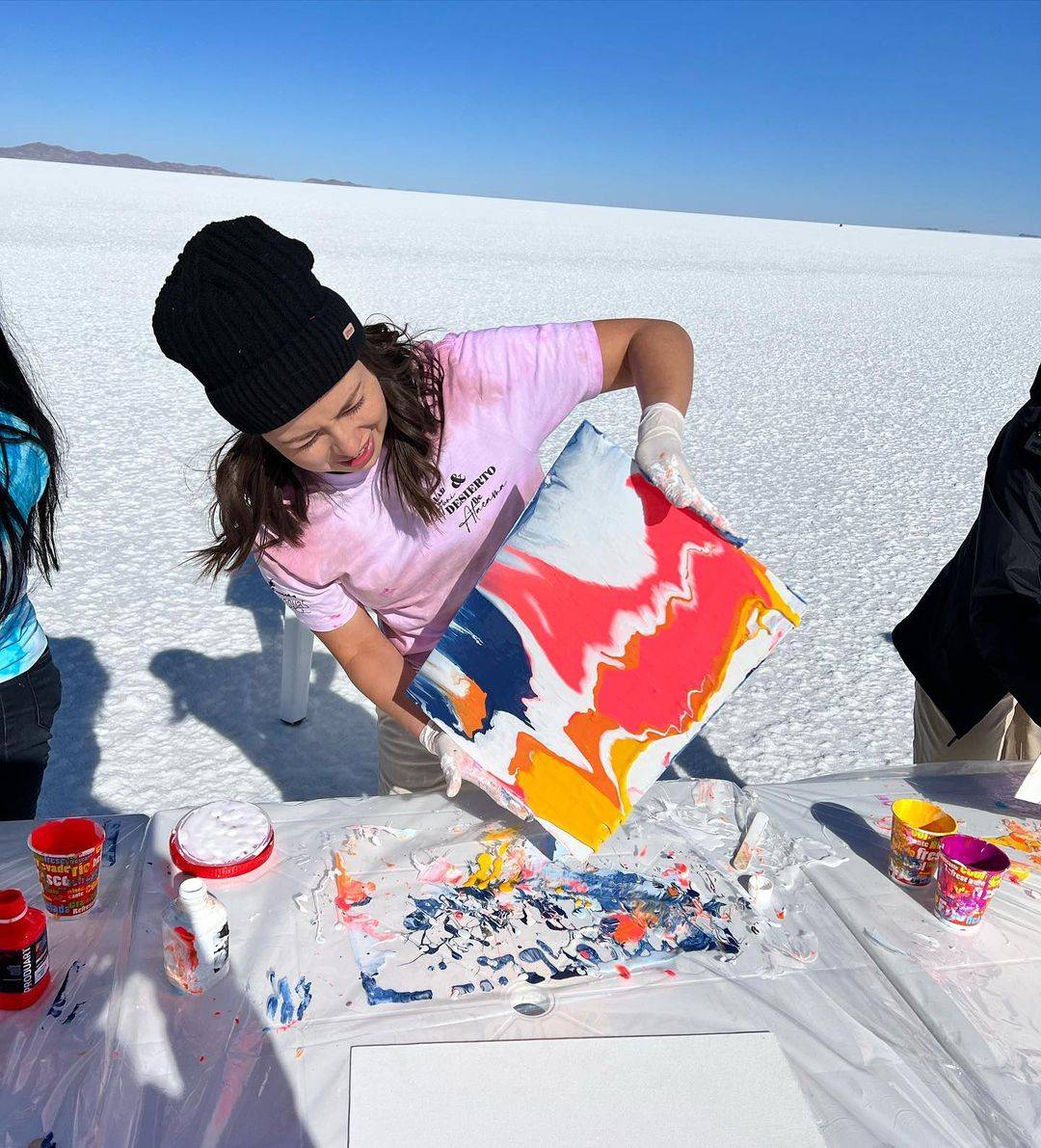 A little summary of this trip! 👇🏻

Thank you, @viajarafondo, for making what we
once dreamed of a better reality than we imagined…
thanks to each person who was part of this journey,
I am infinitely grateful to life for giving me the opportunity
to feed on you, you are unexpected gifts of life …
Our next destination Egypt and Jordan, 🛕
all collectors welcome to travel with us,
with their partner, friends, dad, mom, children!
If anyone wants to be part write us by intern ❤️❤️❤️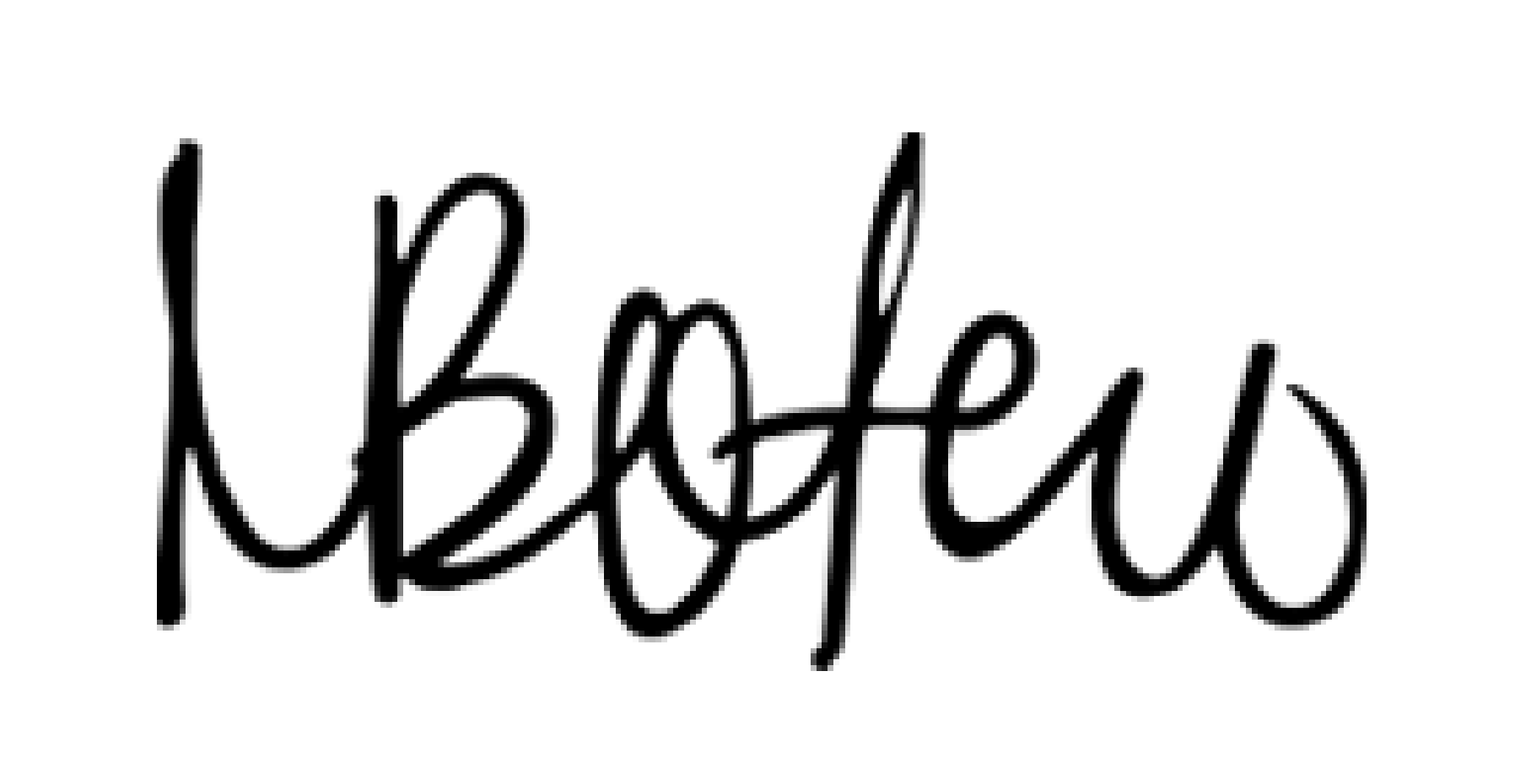 Leave a comment